Important coronavirus (COVID-19) update
If you are affected by lockdown restrictions which may make it impossible to legally travel to your holiday, and you are within 4 weeks of your stay please contact us by email as soon as you are aware of the restrictions, so that we can arrange to move your booking to a future date.
If your booking is affected by the 'rule of 6' announcement please contact us by email so that we can arrange to amend your booking. In Wales, children under the age of 11 are not included within the maximum of 6 people.
Check in and out times have been changed to 5pm (check in) and 9am (check out) across all of our properties. This is in order to adhere to industry guidance and keep our house-keepers, guests and local community safe and lower the risk of infection.
Please note that, due to the high volume of calls we are currently taking, if you already have a booking with us and are worried about how new Covid-19 restrictions will affect it, or need to amend your booking, we require this to be done by email to holidays@puffincottageholidays.co.uk.
On the 14th October 2020 the Welsh First Minister announced a ban on anyone living in areas considered at high risk of COVID-19 in England, Scotland and Northern Ireland from entering Wales.
These measures – which will apply to Tier 2 (High Risk) and Tier 3 (Very High Risk) areas of England are set to come into force at 6pm on Friday 16th October.
Anyone from Tier 2 or Tier 3 areas with upcoming bookings (due to start in the next 3 weeks) will need to contact us by email asap in order to transfer their holiday to a later date.
2nd November - Covid-19 update:
We have now contacted by email all customers affected by both the Welsh 'Firebreak' lockdown which ends on the 9th November and and the English lockdown which will run from the 5th November until the 2nd December.
For holidays starting before the 2nd December we can only accept bookings from people living and travelling within Wales.
Please ensure that you are acting within all Welsh restrictions when travelling to and staying in one of our properties, including those relating to household mixing. It is the customers responsibility to check guidelines and ensure that they are acting within the Covid-19 restrictions.
The latest Welsh government information can be found here
Featured Cottage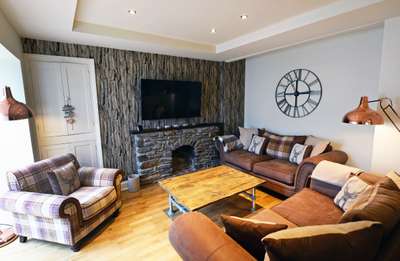 Sleeps 6
3 Bedrooms
Tenby
Pets allowed
8 Culver Park - Close to Beach and Town Centre, Tenby
Highly Recommended
See Inside »
Late Deals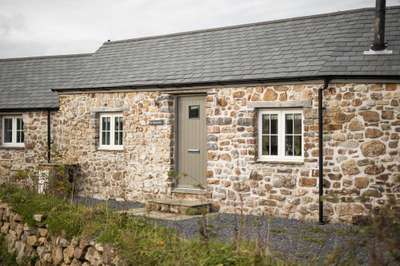 Sleeps 4
2 Bedrooms
Ludchurch
Pets allowed
The Blacksmiths - Luxury Cottage, Countryside Views, Pet Friendly, Ludchurch
7 Nights - 28 Nov 2020 - Was £389.00
Book for £334.00